KlezCalifornia is changing!
As KlezCalifornia celebrates our 20th anniversary connecting people and communities with Yiddish culture, we are announcing our transition to a facilitating organization. We will now support the next generation of Yiddish culture leaders with grants for community projects from The Yiddish Culture Fund. We will provide event publicity to our 3,000 member mailing list and offer mentoring as requested. KlezCalifornia will continue to hold monthly online Yiddish conversation salons. We will continue to provide a home for fiscally-sponsored projects for selected arts, culture, and education projects that involve the Jewish community or other communities among which Jews live or have lived.  Our on-line Honor Wall will continue to enable donors to pay tribute to their loved ones and their heritage. KlezCalifornia will no longer present our own workshops or lectures and will no longer publish a monthly newsletter, but will send occasional e-blasts and sometimes co-present events of interest to our community. 
Hungry for matzah ball soup, whitefish salad, or chopped liver? Check out all the Ashkenazic food in the Bay Area. 
Find local Yiddish classes, summer intensives, and online language tutorials.
Join Us at These Upcoming Events!
Supported by a grant from KlezCalifornia's Yiddish Culture Fund
Alameda County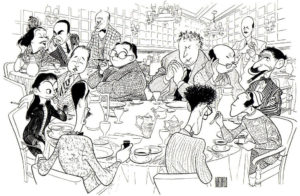 Presented by KlezCalifornia
Co-presented by KlezCalifornia
Alameda County
No event found!
KlezCalifornia is a living resource that connects people and communities with Yiddish culture.